2020 was… well, maybe it's best if we don't really talk about it.
What was hardest for the Linxup Team was not just navigating our own challenges, but watching customers for almost every industry struggle as well. As the scope of the pandemic began to sink in, we started analyzing anonymous mileage data to see how the various industries we serve were faring. The answers weren't comforting; with the exception of landscaping, customers from every other industry we looked at saw an immediate decrease in mileage. By the end of the summer, only five of the industries we were tracking had returned to or surpassed pre-Covid mileage activity.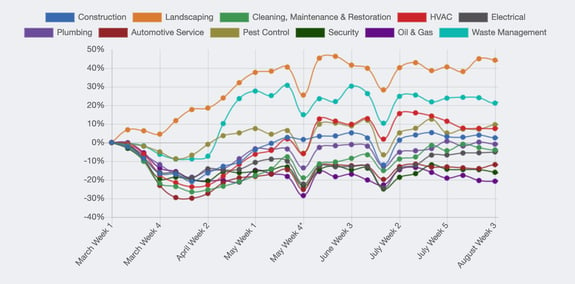 Still, our customers are nothing if not resilient. Despite the challenges and hurdles of this year, Linxup customers:
Drove over 2.2 BILLION miles
Identified almost 65 million hours of idling
Triggers over 574 million alerts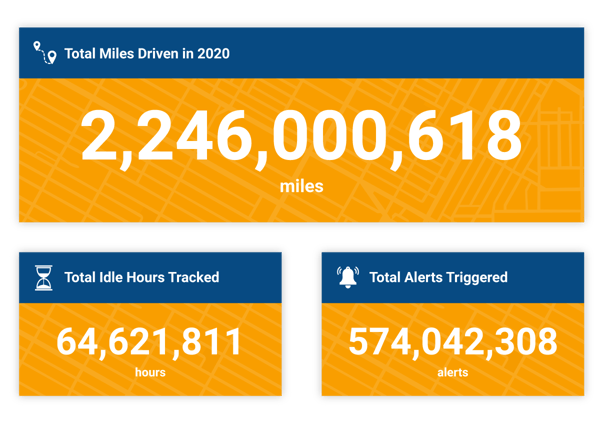 Our customers are not the only ones who've been busy pushing through difficult times. This year at Linxup:
We added a number of partnerships and integrations with software service providers in our customers' industries who offer the same quality of service you have come to expect from us. Many of them offer special rates for Linxup customers.

Learn more >

We continue to add new features to our

dash cam

, and now have thousands of cameras on the road every day capturing video and protecting businesses.
We completely revamped our mobile app to add additional functionality, making it even easier to manage fleets from any location, on any device.
We are so grateful for our customers and thank you for continuing to trust us with your drivers, your vehicles, your equipment, and your business.